100% handmade in Stellenbosch
The small company Mia Mélange based in Stellenbosch, South Africa, offers a range of design products made entirely of natural fibres such as cotton or jute.
Behind Mia Mélange's products is Jeanneke Malan, the director and creator of the products. Through her dynamism and sense of design, she designs the brand's products.
Each of the natural cotton articles is carefully handcrafted. They incorporate a South African artistic touch by combining contemporary design. The products are designed and made from 100% cotton rope. The yarns are spun in South African factories. The rope is then braided locally in Cape Town.
Cotton is grown locally in South Africa by farmers who are members of the Better Cotton Initiative (BCI). The BCI is a non-profit organization that promotes quality standards in cotton growing. The BCI meets the United Nations objectives of environmental management, water management and sustainable agriculture.
Their creations are inspired by a love of nature, texture, natural materials and ancient craft techniques. Mia Mélange likes to combine all of these factors to create a modern and functional design.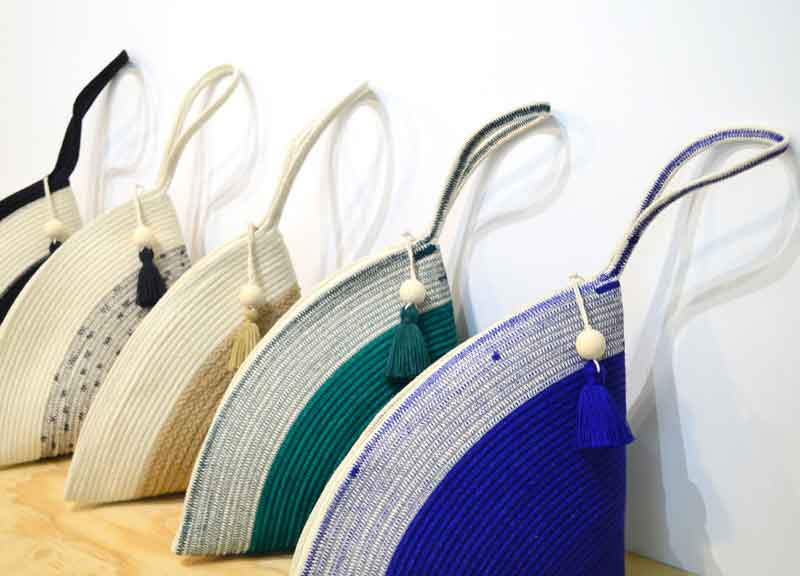 Black polka dots collection